Abstract is no longer accepted. We thank you for submitting abstracts.
Key Dates
Abstract Submission Open
November 30, 2011
Abstract Submission Deadline

February 29, 2012




April 30, 2012

Authors notified of acceptance

April, 2012

Last June, 2012

Full paper submission deadline

June, 2012

August 31, 2012

Period of Symposium
November 20-22, 2012
Application Method
Please login to the abstract registration screen and submit your abstract online.
Applicants registering for the first time are requested to enter their personal information first. 
Please select technical session type (Session 1, Session 2, Session 3).
Please select oral presentation or poster presentation.
Approximately 10 oral presentations (presentation time: 20 minutes each) are scheduled for each technical session.
For poster presenters, a poster session and short poster presentation are scheduled.
When submitting your abstract, please enter the title, co-authors, keywords, and contents. Also, please note that abstracts and full papers will be accepted in English only.

Decision and Notification of Acceptance or Non-acceptance
Acceptance or non-acceptance will be decided following a review of the abstract and applicants will be notified.
The decision on acceptance or non-acceptance will be made by The 9th International Symposium on Water Supply Technology Program Committee.
The presentation format ("Oral" or "Poster") will be also notified when acceptance or non-acceptance is notified.
In the event of a large number of oral presentation applicants, your presentation may be changed to a poster presentation.
For oral presentations
Please submit your full paper in English by the deadline. Abstracts will be published in the printed proceedings of the symposium while both abstracts and full papers will be published in the electronic version. Therefore, if you need to revise your abstract after submission, please contact the Call for Papers Desk.
(Call for Papers Desk E-mail: water2012@convention.co.jp)
For poster presentations
Full papers do not need to be submitted. Abstracts will be published in the symposium proceedings in print and electronic versions.
Presentations are in Japanese or English. Simultaneous interpretation service will be available.
Full Paper Submission

Keyword of Technical Session
[Session 1]: Water Treatment Technology with Safety, Security and Environmental Friendliness
water treatment process,advanced water treatment system, membrane filtration technology, oxidation, disinfection, new coagulant, water quality evaluation and management, testing methods, etc.
[Session 2]: Pipeline Technology for Handing to the Next Generation
pipeline renewal, pipeline performance assessment, seismic resistance, leakage prevention, distribution control, mapping system, water quality monitoring and improvement, block distribution system, etc.
[Session 3]: Governance and International Cooperation in Water Supply Field
adaptation to climate change, life cycle assessment, asset management, performance indicator, water safety plan, environmental management system, energy saving/green energy, risk management and its communication, customer satisfaction, public relations activity, etc.
Preparation of Submission
Presentation Guidance
Outstanding Papers
Outstanding papers will be considered to be published in the following journal/media.
When your paper is selected as an outstanding paper, you will be required to submit the paper in Microsoft Office format (Word). In addition, you may be asked to change your paper according to the journal format.
IWA journals
Water Science and Technology:Water Supply
Journal of Water Supply : Research and Technology-Aqua. etc.
Aswin (Asia Pacific Drinking Water Technology Information Network)
Call for Papers Outline (for printing)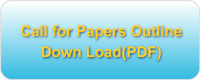 Inquiries for Paper Submission
For Call for Papers Information



The 9th International Symposium on Water Supply Technology
Call for Papers Desk
c/o Japan Convention Services, Inc. IT Center
Koshin Building 2F 2-2 Kanda Nishiki-cho, Chiyoda-ku, Tokyo
TEL:+81-3-3500-5935 FAX:+81-3-5283-5952
Available hours of contact window: 9:30-17:30, not available on Saturdays, Sundays and national holidays

E-mail:water2012@convention.co.jp